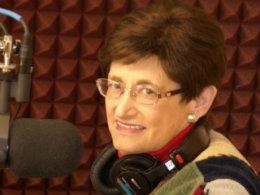 Happening Now!
Understanding the Times with Jan Markell
Featured Offer from Jan Markell
DVD Set: Modern Technology and Bible Prophecy
We are not only immersed in it twenty-four hours a day 7 days a week, but we have become completely dependent upon it for just about every aspect of our daily lives. It's called modern technology and little do people realize that it's a major mega sign that we are living in the last days. Therefore, this study, The Final Countdown: Tribulation Rising Vol.2 Modern Technology, seeks to equip you with the multitude of prophetic signs concerning the rise of modern technology and its Biblical ramifications.