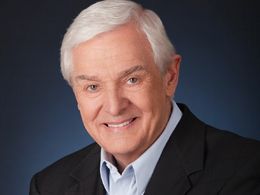 Why Joseph?
Turning Point with Dr. David Jeremiah
Featured Offer from Dr. David Jeremiah

Why the Nativity?
In our culture today, it is common for people to forget the true meaning of Christmas—and its significance. The occasion has become less spiritual and more materialistic over the years, and many might not even fully know the original story of Christmas. But this celebration is much bigger than a secularized holiday. Christmas is about God's plan of salvation, which He set in motion before time began.