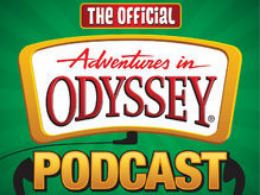 July 3, 2019: What's the name of Album 67? Is Morrie going to work with Mr. Skint? Will there be another cruise or live show? Are Buck and Jules in a relationship? The Odyssey team answers your questions!
The Official Adventures in Odyssey Podcast with Focus on the Family
Featured Offer from Focus on the Family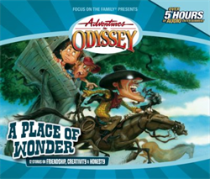 Adventures in Odyssey ® #15: A Place of Wonder
Dr. Regis Blackgaard's twin brother, Edwin, moves to Odyssey But instead of following in his evil brother's footsteps, he opens a dinner theater? A flash flood threatens the lives of Eugene, Whit, Bernard, and Tom while elsewhere, Jimmy and Lawrence battle a monster named . . . Gorgonzola?