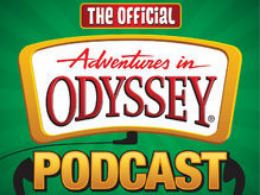 How "Starring Eugene and Connie" became "Featuring Jason and Jillian"
The Official Adventures in Odyssey Podcast with Focus on the Family
Featured Offer from Focus on the Family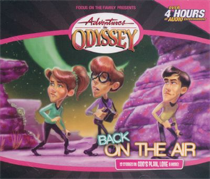 Adventures in Odyssey® #26: Back on the Air
On the heels of Dr. Blackgaard's demise, those who participated in the treachery are feeling the sting of consequence. Meanwhile, new life in Christ means growth for Zack and his mom, and for Eugene, it also brings about the restoration of a special friendship. And for the Barclays, an intriguing offer finds them seeking God's will for their future. Lessons about life, love and the importance of following God's plan are in store for one and all - don't miss a minute of this exciting series!