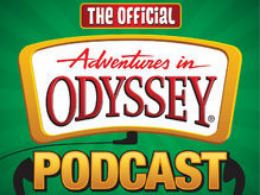 August 28, 2019: Dr. Astan Lebernis - portrayed by voice actor Jamieson Price - is a major new character in next month's Club adventure "The World of Whitonia." Hear the voice behind the voice.
The Official Adventures in Odyssey Podcast with Focus on the Family
Featured Offer from Focus on the Family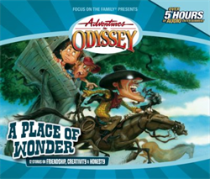 Adventures in Odyssey ® #15: A Place of Wonder
Dr. Regis Blackgaard's twin brother, Edwin, moves to Odyssey But instead of following in his evil brother's footsteps, he opens a dinner theater? A flash flood threatens the lives of Eugene, Whit, Bernard, and Tom while elsewhere, Jimmy and Lawrence battle a monster named . . . Gorgonzola?