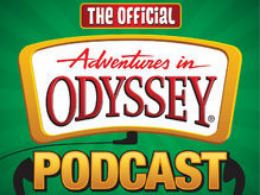 April 10, 2019: Monica Padilla - voice of double "L" Jillian, double "L" Marshall - tells us about auditioning opposite Townsend Coleman, preparation for acting, and (yes) appearing on the TV show Survivor.
The Official Adventures in Odyssey Podcast with Focus on the Family
Featured Offer from Focus on the Family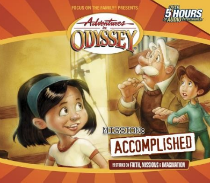 Adventures in Odyssey #06: Mission: Accomplished
These digitally remastered collections - available for the first time on CD - include bonus tracks, fun facts, and behind-the-scenes details A fun-filled, full-color insert includes the following: original notes of the writers, never-before-heard stories from the recording studio, and a coupon for other Adventures in Odyssey products. This album's episodes will take you from the discovery of a hidden treasure chest to a hair-raising voyage in the Imagination Station.