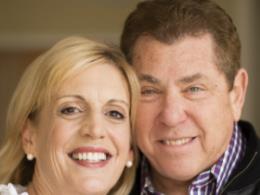 Did David Have to Lie?
So What? Radio with Dr. Lon Solomon
Featured Offer from Dr. Lon Solomon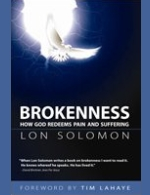 Brokenness
In 1992, Pastor Lon Solomon's career was on a speedy ascent. He was the senior pastor at McLean Bible Church, an influential and rapidly growing church in the suburbs of the nation's capital. In his weekly sermons he was funny, engaging, and self-effacing. He was successful, comfortable, respected by his peers and reaching Washington's elite decision makers. His life could not have been better. That's precisely when his world began to crumble. He didn't see it at the time, but today Pastor Solomon knows that God was sending the blessing of brokenness to him. It came in the form of a beautiful daughter who for years would suffer through thousands of seizures and become severely impaired, physically and mentally. He and his family were thrust into days of emotional darkness. Pastor Solomon began to question his faith and feared he would fail his congregation. In this touching and important book, he tells how God shattered him for the sole purpose of helping him reach his full potential as a servant of Christ. Today, his church is having a major impact on Washington, D.C., with more than 10,000 worshipers attending services each weekend. Read this book and you'll never be the same.