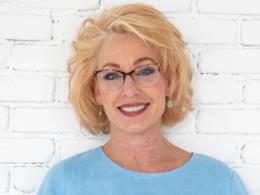 If God Is Good, Then Why Is There Suffering?
Reframing Ministries with Colleen Swindoll Thompson
Featured Offer from Colleen Swindoll Thompson
Wake Up to the Wonders of God's Grace!
Preachers preach it. Theologians analyze it. Then we forget about it. But Chuck Swindoll's best-selling classic, The Grace Awakening, can awaken you to the untapped wonders of grace . . . as it has for hundreds of thousands of readers. Allow these wonders to make a difference in the way you live and love and to turn ho-hum religion into an intimate relationship with a loving God!