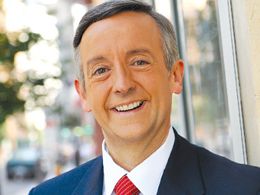 Do People In Heaven Know What Is Happening On Earth?
Pathway to Victory with Dr. Robert Jeffress
Featured Offer from Dr. Robert Jeffress

A Place Called Heaven
As Christians, we know someday we will leave our familiar country and be united with God in heaven. And yet, many of us know very little about this place called heaven. In this enlightening book, bestselling author Dr. Robert Jeffress opens the Scriptures to answer ten fascinating questions about heaven in his series, A Place Called Heaven. Perfect for believers or skeptics who are curious about heaven, A Place Called Heaven opens the Scriptures to unpack ten surprising truths about heaven — including who will be there and how you can prepare for the journey.