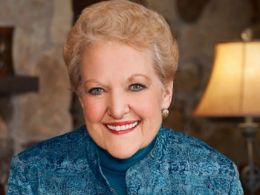 Hungry for Love? Don't Fall for Counterfeits!
Hope For The Heart with June Hunt
Featured Offer from June Hunt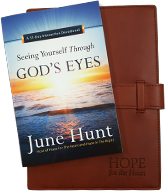 Become a Friend of Hope and receive your free gift
For monthly partners giving $30 a month or more will receive June Hunt's 31-day devotional, Seeing Yourself Through God's Eyes, plus a Hope For The Heart leather bound journal. Thank you for your commitment to become a monthly donor of Hope For The Heart. Your gift helps spread the hope of Christ around the world.