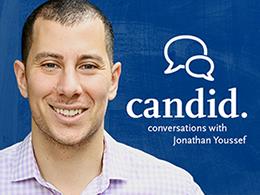 Episode 32: Clay Kirkland: How Do You Combat Rising Anxiety?
Candid Conversations with Jonathan Youssef with Jonathan Youssef
Featured Offer from Jonathan Youssef

AWAKE AMERICA: JOIN THE PRAYER MOVEMENT
At this time of crisis and chaos, join Dr. Michael Youssef and other Bible-believing Christians like you from all over the country us as we pray for God to bring spiritual awakening to our nation. Start today by downloading your FREE prayer card and prayer guide, and post your prayer on social media with the hashtag #AwakeAmerica2020.