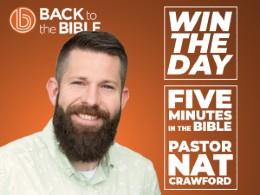 Where's the joy?
Back to the Bible with Warren Wiersbe
Featured Offer from Warren Wiersbe
How to Detect and Defeat Satan
Warren Wiersbe discusses basic biblical instruction on defeating the strategies of the devil. Centering his material on Satan's attacks as a deceiver, destroyer, ruler, and accuser, Wiersbe emphasizes conquering the enemy by obeying God's truth. Chapters are included on defeating the devil in the church and in the home.