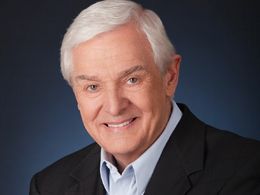 How Can I Deal With My Mistakes?
Turning Point with Dr. David Jeremiah
Featured Offer from Dr. David Jeremiah

The Jesus Code: 52 Scripture Questions Every Believer Should Answer
JESUS GETS ATTENTION NOT WITH EXCLAMATION MARKS, BUT WITH QUESTION MARKS. He opened the hearts and minds of people by asking questions that grasped their attention and made them think. Author O. S. Hawkins poses fifty-two thought-provoking questions that every believer should be able to answer as they grow in their faith.