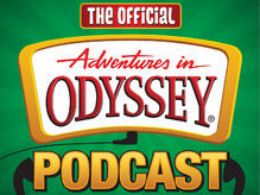 March 15, 2017: Sound designers Christopher Diehl and Nathan Jones go back to the 1940s to create the sounds for "One More Name"
The Official Adventures in Odyssey Podcast with Focus on the Family
Featured Offer from Focus on the Family
Adventures in Odyssey Album #60: Head Over Heels
Love me . . . love me not In the world of Odyssey, life's issues rarely come together without a hitch. For Penny and Wooton, the answer to a marriage proposal leads to even more questions. Will Wooton meet with Penny's family's approval And will Penny...