A Rose for a Rose, Part 1
Sharing the Light with Alan Wright
Featured Offer from Alan Wright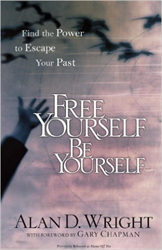 Free Yourself, Be Yourself (Book)
Isn't it time you shed performance-based living? When Alan Wright's childhood family collapsed, he took the blame. As a wounded fourth grader, Alan secretly wondered, What's wrong with me? How can I become loveable again? Unconsciously, he made the most devastating--and common--of vows: "I'll do whatever it takes to be loved."
Laugh, cry, struggle, relate, and be set free as Alan invites you to discover his simple solution--how to release your pride and shame to Jesus, banish fear, and accept unconditional love and acceptance to live as you were meant to live.
This book was formerly titled, "Shame Off You."