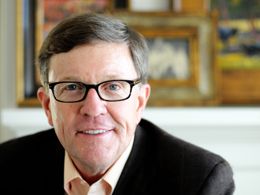 The "I-Solution"
Real FamilyLife® with Dennis Rainey
Featured Offer from Dennis Rainey
"I Do."
It was easy to say in the excitement of the moment when standing before friends and family. But as the years pass by and struggles intervene, could you use a reminder of the commitment you made?I Still Do On Demand is just that--an opportunity to renew the promise made to one another and re-commit to stay the course "'til death do us part." Dennis Rainey, Alistair Begg, Crawford and Karen Loritts, and Alex Kendrick present biblical messages on honoring God in marriage; improving communication and resolving conflict; making prayer central; and discovering what it takes to make a marriage go the distance. And you can watch it in the comfort of your own home...on your schedule...on demand.