Stop Judging Me!!!! - Do Polemics and Discernment belong in your church?
Generations Radio with Kevin Swanson
Featured Offer from Kevin Swanson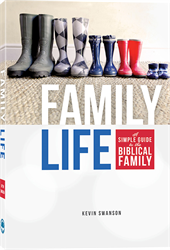 Family Life
Every Christian family is like a garden, which sometimes grows greener and sometimes gets a little brown around the edges. How green is your family garden? This little book offers a big picture overview of the Christian family, complete with biblical principles, practical suggestions, discussion questions, and helpful resources for further study. It is a culmination of wisdom from multiple generations, intended for the restoration of healthy family gardens in this postmodern wasteland of disintegrated family life.