Is Everyone OK?
Andrew Farley Ministries with Andrew Farley
Featured Offer from Andrew Farley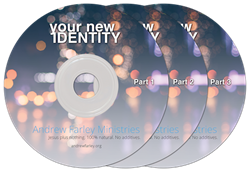 Don't be cheated out of enjoying your identity!
Everything you do as a Christian flows from knowing who you are in Christ – it's about identity, not activity. Experience greater confidence and peace through your identity in Jesus with Andrew Farley's CD series, 'Your New Identity.' It's our gift to thank you for your donation to help more people discover their new identity in Christ.