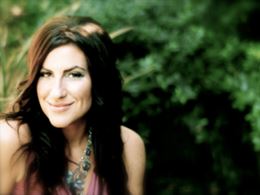 Stop Performing!
ALIVE! with Kerri Kenyon and Unfettered Ministries
Featured Offer from Kerri Kenyon and Unfettered Ministries
The Signet Ring
Click on the link below to get your free copy of this book with a donation of any amount. The Signet Ring is a reflective, transforming, and wonder–filled journey toward claiming the fullness of what Jesus Christ's death on the Cross accomplished for you. Kerri Kenyon holds nothing back as she shares her own personal journey, along with several others, to express the power of God's enduring Word in the war against your identity. She fills this book with Scripture that will expose the lies, shame, and fear that keep you from living fearlessly on the front line for the Kingdom of God. Kerri skillfully highlights the power found in your true identity and how it collides with every relationship–family, friends, spouses, children, and God. Read The Signet Ring and you will know with absolute certainty…YOU are His Beloved!