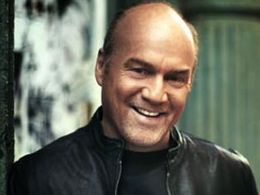 Palm Sunday: The Real Story
A New Beginning with Greg Laurie
Featured Offer from Greg Laurie

The Jesus Storybook Bible
Never underestimate the ability of a child to understand spiritual things. In fact, whenever a child shows an interest in anything spiritual, we should seize the opportunity to water those seeds and instruct them in the ways of the Lord.

The Jesus Storybook Bible, by Sally Lloyd Jones, is filled with fantastic color illustrations and engaging stories that point to Jesus.

The Jesus Storybook Bible will be sent to you with gratitude for your gift to Harvest Ministries this month.